Ages: Ages 4-12
Duration: Weekly
Next Start Date: Aug 26th
Time: 9 AM to 4 PM
Summer Camp 2019
Camp Policies
Competitive Baseball
Competitive Basketball
Competitive Soccer
Lunch
Welcome to our Summer camp! The camp features a variety of sports and activities options to choose from: Soccer, Basketball, Dance and Martial Arts, and many many more. Keep your children active, focused, and having fun during the Summer in 2019!
The TAC Advantage:
Unique Mix and Match options: Students ages 6 to 12 can choose 1 sport per half day, and 2 sports per week. Students can mix and match their sports and activities and choose to create the fun-filled week they want to create. Students ages 4-5 will be part of our amazing Adventure Camp.

Broad Age and Gender Focus:

 Our camps are perfect for the whole family, offering options for students ages 4-12 and perfect options for both

boys

and

girls

!
Skill Assessment: Skill level is assessed on the first day and campers are associated accordingly.
Knowledge of levels and skills: Students are placed into the appropriate level out of 5 skill levels, as according to our 5 Star Development plan. Students learn what they need to do to achieve the next level of skill.
Program Overview:
Dynamic Camp Experience:

 Our camps focus on fun training and development, mixed with frequent game-play, to create a varied and dynamic week of camp.

Life Skills and Confidence:

 We focus on developing good habits, nurturing a positive sports mentality and building great moral character and leadership.
Progress Tracking: Students are tracked on their progress throughout the week through our student handbooks. Students receive a thorough and detailed online progress report at the end of the week.
Camp Package: 
TAC T-shirt
Progress Report
Fun Group Photos
Locations:
Competitive Camps–

Bayview Ave and Lawrence Ave

Prices:
Competitive Soccer (Ages 6 to 12)
Competitive Basketball (Ages 6 to 12)
Competitive Baseball (Ages 6 to 12)
Camp Policies
Cancellation Policy
Cancellations that are received 30 days prior to the beginning of the program will be provided a refund less a 10% administrative fee.
Cancellations that are received with less than 30 days of notice prior to the beginning of the program will be provided with a refund less a 50% administrative fee.
Cancellations that are received with less than 3 days of notice prior to the beginning of the program will not be eligible for a refund.
Individual camp days missed for any reason cannot be refunded or credited
In the case of exceptional illness, that results in three consecutive missed days or more, a 50% refund or 100% credit will be provided. A signed doctor's note must be provided in these circumstances.
*If a cancellation is requested with less then 48 hrs since the time of registration, only the 10% cancellation fee will apply.
Lunch Program
All our camps are peanut free, our caterers are peanut free as well (St. Joseph Morrow Park – Peanut Controlled Kitchen). We are happy cater to any specific allergies and dietary restrictions.
All full day, full week registrants will be included in the lunch program. This provides the camper with a morning snack, lunch, and an afternoon snack. **To be eligible for lunch, a full-day camper must be registered for 4 days or more. Registrations of three days or less per week will not be provided with lunch. Registrants of this nature will still receive a snack.
Half day registrants will receive one snack.
It is highly recommended that extra snacks are packed.
Any last minute registrations (registrations done 72 Hrs prior to the start of the week of camp) that require an alternative meal (Dietary restriction or Allergy), although we will try our very best to accommodate this meal, cannot be guaranteed.
Any registrations that previously were not eligible for a meal (Registrations with 3 days or less per week) that add an additional day to camp cannot be guaranteed a lunch.
Prorated Fees
Drop-in registrants, who are going to attend less than 5 days per week, are eligible for pro-rated pricing on premium programs (biking and robotics) and before/after care. If required, please call the office at 416-627-1092.
Discounts and Coupons
TAC Sports is very happy to offer many different types of discounts and coupons to the community. Multiple week discounts will be applied automatically to the invoice, as well as the sibling discount for the second child, third, and so forth registered.
**The multiple week discount and sibling discount will not be applied to any drop-in sessions, only to full session registrations.**
Coupons are a one time use ONLY and cannot be applied multiple times per account. If the same coupon is found to be used multiple times TAC Sports holds the right to invoice the account owner for the amount of the extra coupons.
Changing Sports Policy
Children who do not choose a sport during registration will automatically be added to multisport.
Athletes can choose to switch their chosen sport on the second day of camp (subject to availability and capacity). However, campers must remain in their selection for the remainder of the week and are unable to make a change in the sport beyond the second day of camp.
Cancellation of Programs/Sports
Specialized programs and sports require a minimum of 5 students in order to function as designed. If the minimum number of registrations for a specific program is not met, said the program may be cancelled anytime the week before the camp is to start. TAC Sports will provide as much notice as possible about the cancellation of the program, however, this may be on the Friday before the start of the program. A refund for any program with additional fees that have been cancelled will be provided but if requested to cancel the full week of camp the camp cancellation fees will apply.
Bullying Policy
Bullying will not be tolerated at any TAC Sports program. In general, a "three strikes" policy is followed. After the first incident, a coach will address the situation with both the aggressor and victim. During a private meeting with the aggressor, the coach will explain the consequences of bullying. The parents of both parties will be notified. An incident report will be drafted and sent to head office. This procedure is followed should a second incident occur. In addition, the aggressor may be separated from the group or put into a different sport/activity (additional fees for specialized programs will apply). If a third incident should occur, the aggressor will be expelled from camp, not only for the duration of the program but from any other TAC Sports program in the future. Cases of extreme bullying are not subject to the three strike rule. If it is proven that there was intent to seriously harm another child through physical or verbal means the aggressor will face expulsion from camp. His or her parents will be called for immediate pickup (refund for remaining days ONLY will apply).
Please click HERE to find out more about what bullying is.
Parking
TAC Sports will not be held accountable for any tickets/parking tickets received.
TAC Sports will provide parking passes for the Glendon location. This parking pass will allow parents and guardians to park in the designated parking lot for 30 mins during pick up and drop off. Until parents receive this parking pass it is highly recommended to purchase a parking stub/feed the parking meter. Do not park in or near the handicap parking spots, unless with the appropriate handicap permit, a $400 parking ticket will be given. TAC sports will not be held accountable for any parking tickets.
Rainy Day Policy
Our coaches and coordinators are equipped with a rainy day schedule in the event of inclement weather. Students will remain in their sport-specific groups. Coaches will adapt their lesson plans for the indoor space.  Each sport will have a designated time slot in the gym which will rotate through each sport, when not in the gym, coaches will have an in-class lesson plan prepared. No refund or credit for rainy days will apply.
Instructors
Every TAC Sports coach holds a current CPR and First Aid Training certification. All instructors are certified by NCCP (National Certification Program of Canada) and follow safe teaching methods with proper sequential instruction. Our 5 star development levels ensure that students are progressing at a pace that is appropriate for their current ability. All activities are supervised and our low instructor to student ratio ensures maximum attention.
Emergency List
We keep emergency contact information at every location, with records on medical history or allergies. We identify, treat, report and record any occurrence of injury in a systematic way on our written injury sheet and keep up-to-date safety records of each camper.
PHOTO for STUDENTS WITH ALLERGIES or MEDICAL CONCERNS:
We require a photo of any child with a history of serious allergy or medical concerns. Please email info@tacsports.ca with a photo of your child. Please ensure the picture includes a clear view of your child's face. If a child requires an Epi-Pen please ensure to provide the camp coordinator with the Epi-Pen, this will be returned at the end of each day or at the end of the week of camp.
Sign/Out System
At TAC Sports, we have a proven and safe system in place for the sign-out of campers. No camper leaves the premises without a parent or guardian signing them out. Parents are required to show official identification every day upon pickup of their children and have to be on the list.
TAC Sports is not liable for any children until they are signed into our care by the parent or guardian or other authorized person listed on the authorization list.
Lost and Found Items
Each location has its own Lost and Found Bin. All items found by the coordinator and coaches will be placed in this bin. At the end of the camp and items not claimed will be donated to a charitable organization. It is highly recommended that the child's full name is placed on all personal items.
TAC Sports is not held accountable for any lost items, including but not limited to clothing articles, electronics, water bottles etc.
First Aid Materials
Fully Stocked First Aid Kits and ice packs are available at all times at all camp locations.
Timetable
Please find a daily summer camp schedule below. Please note that this schedule is a guideline and the timing of events is subject to change.
7:30 AM – 9:00 AM: Before Care Option
8:45 AM: Half Day AM and Full Day Sign-In
9:00 AM – 12:00 PM: Morning Session
11:50 AM – 12:00 PM: Half Day AM Sign-Out
12:00 PM – 1:00 PM: Lunch
12:45 PM – 1:00 PM: Half Day PM Sign in
1:00 PM – 4:00 PM: Afternoon Session
4:00 PM – 4:15 PM: Half Day PM and Full-Day Sign-Out
4:00 PM – 6:00 PM: After Care Option
Competitive Baseball
Competitive Baseball with StarFundamentals through TAC Sports is an elite-level camp week for high-level players. Programming is designed by ex-pro pitcher Justin Adam (Kansas City Royals) and focuses on all the different skill-sets in baseball.
Hitting: Approach, pitch recognition and strike zone, situational hitting and when to bunt
Pitching mechanics: Speed, delivery, accuracy, arm care, delivery, and pitcher's fielding.
Fielding: Pre-pitch prep, fly ball and ground ball, jumps and reads, throwing and positioning
Physical prep work such as increasing speed and agility, flexibility and how to prevent injuries is also highly emphasized.
The players go over team strategy and the mentality it takes to become a professional baseball player. Programming is designed to refine techniques and mentalities to excel in high-level baseball.
Each day focuses on different aspects of the game, with fun competitions and games to keep the week dynamic and focused.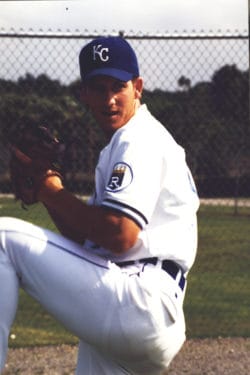 Competitive Basketball
Our competitive camp couples physical development with high-level basketball-specific skill development.
The objective is to build athletic capacity, as well as add and refine both fundamental and advanced basketball skills.
Athletes are challenged to work hard in order to achieve their individual goals (of personal development).
Our competitive camp is geared towards athletes aspiring to play Tier 1
Rep Basketball and try out for their school teams. It will demand focus
and dedication. This is the camp needed to elevate and enhance your game to the next level.
We will focus on:
• Playing out of triple threat
• Elite shooting form
• Game speed and footwork to create scoring opportunities
• Playing without the ball
• Opportunity cuts
• Lockdown defending
• Cardio, fitness, speed, and agility
• Advanced game concepts and strategy
Competitive Soccer
Our specialty competitive soccer program focuses on preparing players to excel in competitive soccer.
Players develop all aspects of what it takes to be a great competitive soccer player: technical, tactical, fitness and mental skills.
Players work with top licensed coaches on ball possession, decision making with the ball, and how to play in each position. Throughout the program, offensive and defensive strategies and different formations are explored.
In breaks during snack and lunch, students will stay productive by reviewing video replays from past World Cup and dissecting what the best of the best do in each position.
*Invitation to our competitive academy teams upon selection from our top coaches.
TAC Sports is proud to announce a great partnership with Rose Reiseman Catering services!
Rose Reisman is excited to expand her Children's lunch program to Toronto Athletic Camp (TAC), and to break the stereotype of what is considered 'camp food'! Real food, done right.
Rose Reisman is a leading authority on the art of eating & living well. She's a caterer, motivational speaker, columnist and TV personality, with over 18 cookbooks published. Dedicated to improving the eating habits of Canadian families, she is the owner of Rose Reisman Catering, Personal Gourmet, and a Children's School and Camp Lunch Program. Rose is also a restaurant consultant with her own menu at the Pickle Barrel chain.
Rob Velenik, the president of Rose Reisman Catering, is a knowledgeable food service professional who was the Director of Catering for Pusateri's Fine Foods for over 20 years, and has brought his unparalleled expertise to RRC team since joining in early 2015.
Healthy eating has long been Rose's passion, having educated Canadians on nutrition and how to create delicious, well-balanced meals for over 20 years. Rose's interest in spreading this important message stemmed from wanting to improve her own health so she could be the role model for her family. A believer in the importance of starting healthy eating habits at a young age, as well as the connection between proper nutrition and learning, Rose launched the RRC Children's Lunch Program in 2015, serving healthy, tasty and non-processed daily lunches to schools and camps in the GTA.
Rose Reisman's Kid lunches (www.kidslunch.ca)  School and Camp Lunch program for more information.